2015 Startup Istanbul is the leading Startup event in Eurasia blending startups, entrepreneurs and investors from all over the world. It gathers the leading startups, internet companies, business angels and venture capitalists from Asia and Europe. This years' event brought together 100 startups from 40 different countries across Asia, Africa and parts of Europe to compete on a common stage. Attended by world-renowned speakers, mentors, and investors from places such as Silicon Valley, the startups pitched in front of a jury that comprised of distinguished and accomplished figures such as Steve Blank, Andrea Barrica and Andy Tsao.
The events 2015 challenge series had quite an impressive list of distinguished speakers that comprised of Steve Blank, Erhan Erkut a Professor at MEF University,Dave McClure a founding Partner of 500 Startups and Morten Lund the Chairman of the Board of Directors at CapitalAid Ltd.
The 5 day 2015 startup Istanbul challenge had a tight schedule with day 1 and 2 having activities involving thorough Pitching, Training and mentorship of the startups. The selected 100 startups had the opportunity to meet the best mentors from US and Europe, rigorously pitching to them as they gathered feedback on how to improve their pitch decks before eventually pitching to investors.
Day 3 was set aside for the 50 selected startups to pitch to the judging panel, which had included renowned figures from Silicon Valley, the likes of Steve Blank with only Top of the class investors having being invited to attend the demo. At the close of day, top 15 startups were selected as finalists to pitch at the main stage to an audience of 2000+ attendees including Angels and Venture Capitalists.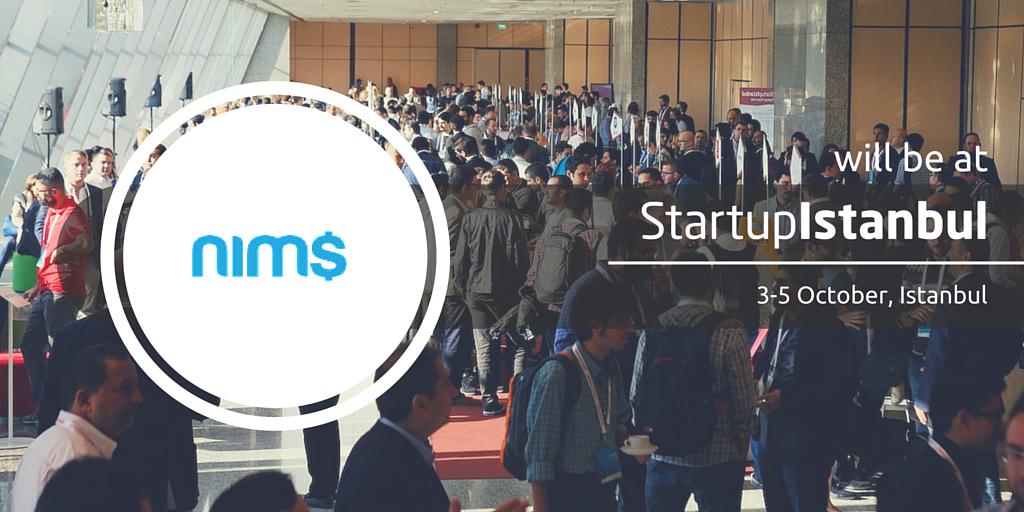 Day 5 being the Finals, all 15 startups pitched on the main stage for 1st, 2nd and 3rd prize with nims emerging overall winners taking 1st Place.
Second place went to iGrow from Indonesia, for its platform helping people with planting of crops, while in third place was Taskulu from Iran for its online task management platform.
Take a look at the colorful award ceremony.